Blockchain's Role in Vaccine Distribution
Even as COVID-19 vaccines were in development as the first major step towards ending the pandemic, there were questions about how doses of the vaccine would be distributed all around the globe.
From the beginning, 2020 showed a certain fragility. The pandemic exposed a lack of efficiency within our healthcare systems and consequently, they were shown to lack resilience. Healthcare systems were unable to bounce back quickly when something like a virus ravaged our daily lives. The first step on a long journey to recovery would be found in a vaccine, but even when a vaccine would be developed, there were always going to be difficulties distributing it to people at a global level.
Vaccines in general require a level of precision to deliver from manufacturer to patient and the COVID vaccine is no different. At the time of writing, the CDC has approved two COVID-19 vaccines: colloquially referred to as "the Pfizer vaccine" and "the Moderna vaccine." The Pfizer vaccine is taken in two doses which must be taken in order and are not interchangeable with Moderna's vaccine nor any other future vaccines.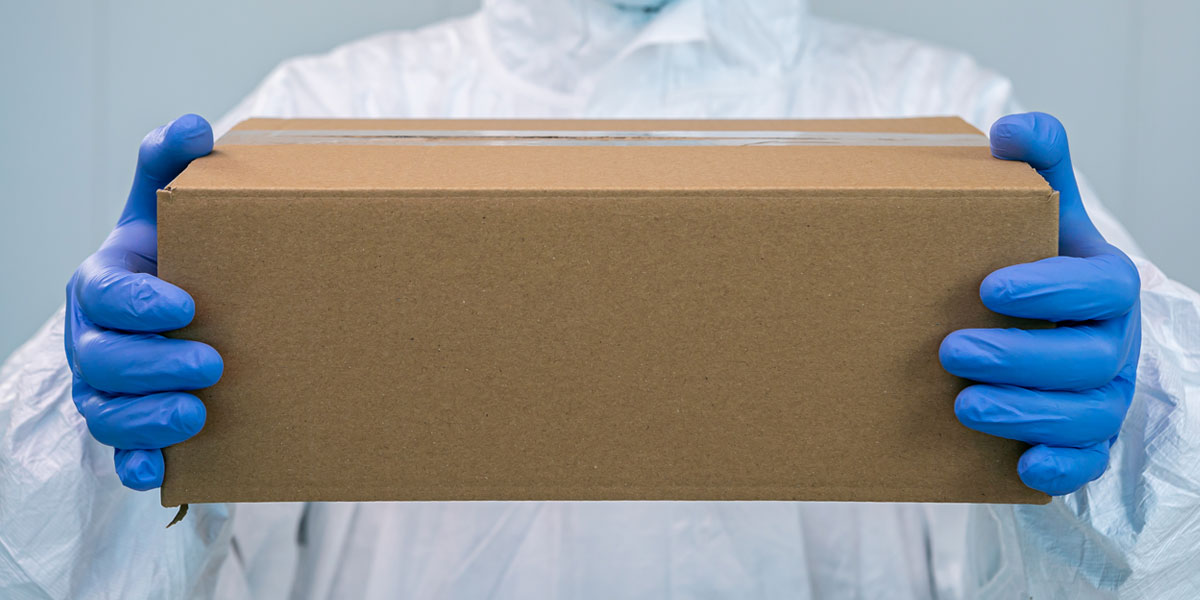 With SmartSense and blockchain technology, vaccine distributors can monitor the conditions of the vaccine in transit.
All vaccines must be stored at the correct temperature. The Pfizer COVID vaccine needs to be stored at -70°C (-94°F). This is where Digi by SmartSense comes in: they provide cold storage solutions for healthcare and other applications. However, seeing as vaccines need to be transported hundreds, even thousands of miles, over land, sea, and sky, SmartSense developed remote monitoring systems to meet the inherent challenges of delivery. When backed up by blockchain technology, vaccine distributors are able to monitor and record the condition of the vaccine and the storage facility in which they're kept (a truck or airplane, for example). This allows government agencies, pharmacies, providers, and patients with the quality assurance they need to give and receive vaccines.
So, there's how blockchain can be used to support vaccine distribution—we emphasize that this applies to all vaccines, not just the COVID-19 vaccines—but what about the human side of things: what will we do once the vaccine makes it to pharmacies and other distributors? We may well find that tracking the vaccine isn't the only use case for blockchain, it can also be used to help patients track their own vaccination records as any necessary proof for travel, school, etc. The idea is that if you can have a verifiable credential that has immutable evidence backing it up—namely evidence that you've received a vaccination, backed up by the blockchain—then both yourself and the appropriate authorities such as TSA can know that you're protected.
As previously mentioned, Pfizer's COVID vaccine needs to be taken in two doses within a certain timeframe. If another vaccine were to come to market which also required two doses, the two doses wouldn't be interchangeable: if your first dose was the Pfizer vaccine, the second dose would have to be Pfizer's. When the whole population starts receiving the vaccine, the challenge of coordinating this effort with multiple vaccines on the market would be an intimidating one. Integrating blockchain technology enables systems to work together: the vaccine dose is tracked, the patient will have immutable proof of which vaccine they've received, and healthcare providers will be able to know which vaccine is needed.
While the COVID-19 pandemic has exposed the lack of resilience in our healthcare systems, solutions like blockchain technology can, and almost certainly will, be instrumental in restructuring it into a less fragile infrastructure.